Webinar Ngabuburit Forensik Digital
PT. Analis Forensik Digital mengadakan Webinar "Ngabuburit Digital Forensic" yang dibawakan oleh Co-Founder/CEO PT. Analis Forensik Digital (ForensikDigital.Com/Analis.ID) yang juga Founder RootBrain dengan topik menarik antara lain:
Introduction ANALIS Services
Digital Forensic Career in Indonesia
Building Digital Forensic Lab
Software and hardware tools for Digital Forensic Investigation + Practical Demo
How to colaborate & partnership with us
Acara Webinar ini Free/Gratis dengan seat terbatas, diprioritaskan untuk alumni Webinar dan Virtual Training ForensikDigital / RootBrain.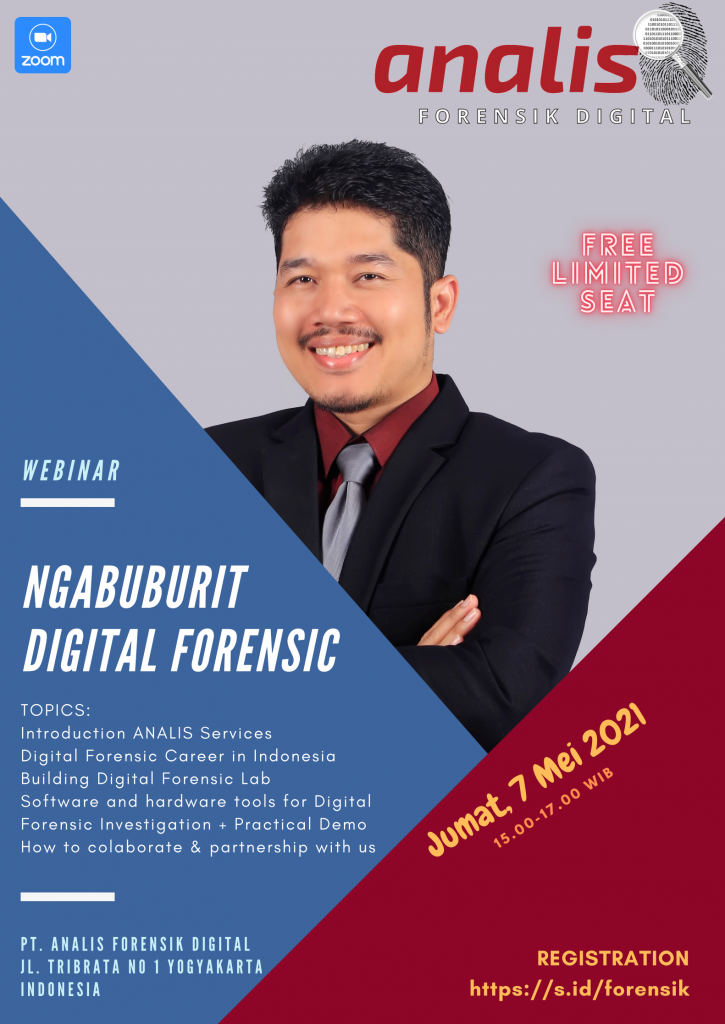 FORM REGISTRASI